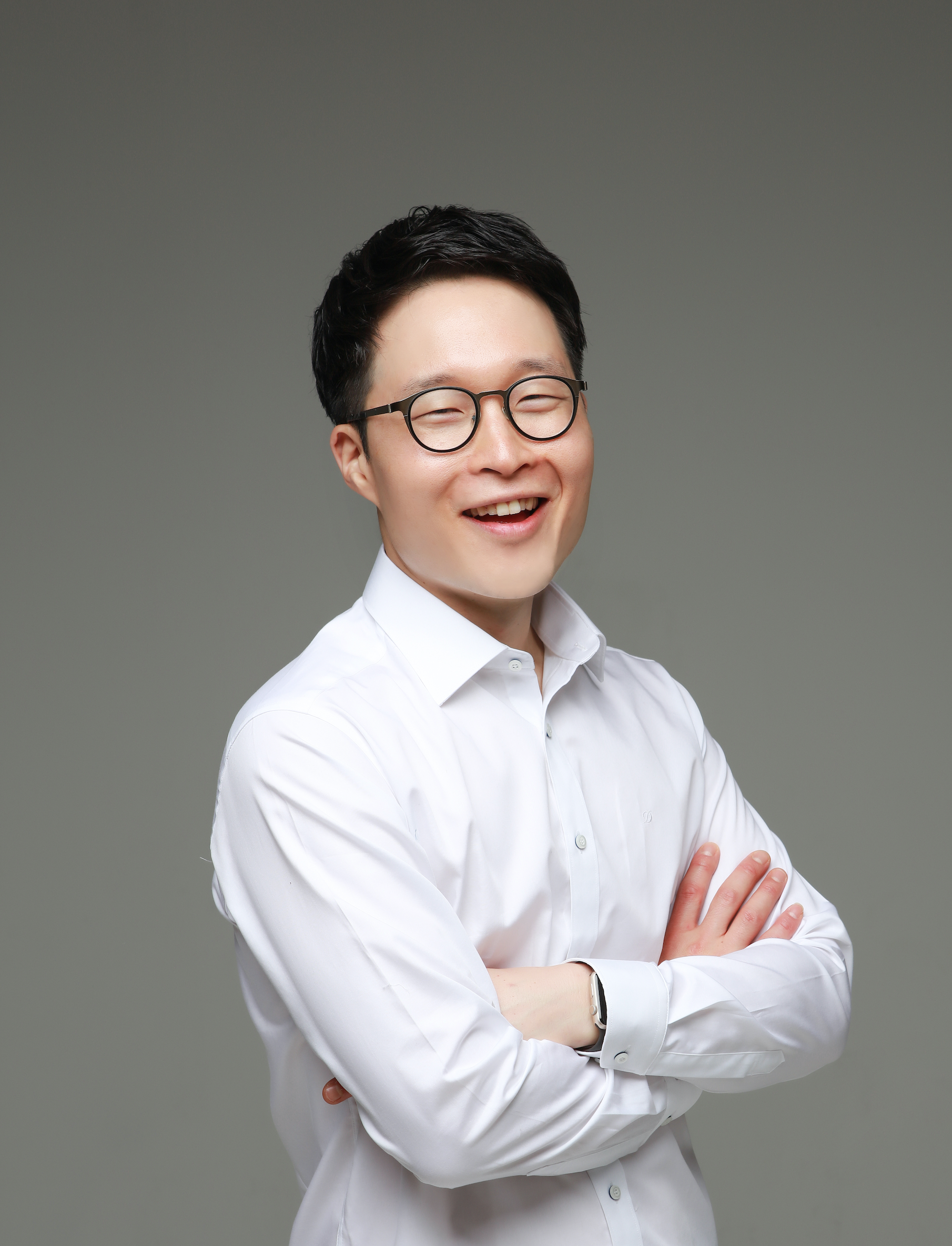 Young-Gyun Park, Ph.D.
Assistant Professor, KAIST
Department of Bio and Brain Engineering
Department of Biological Sciences
KAIST institute for Health Science and Technology (KIHST)
My vision is to reveal how diverse inter-cellular interaction engender brain functions and diseases. I approach that vision by developing techniques for mapping brain network and applying those in combination with state-of-art techniques of systems neuroscience.
During my Ph.D., I utilized broad spectrum of techniques for systems neuroscience (in vivo and in vitro electrophysiology, behavioral tests, high-density EEG, signal processing) and revealed the pacemaker mechanism of pathological tremor in the mouse brain. Afterwards, I expanded my interest to develop techniques for anatomical brain mapping based on the realization that comprehensive understanding of brain network operation requires new technique. After joining Dr. Chung's lab at MIT, I invented two techniques: SHIELD and eFLASH. These techniques enable high-throughput, multi-dimensional brain mapping in 3D, and are applicable to diverse biological systems such as cancer tissues. Using SHIELD and eFLASH, I mapped brain-wide activity of different behaviors, which allowed us to discover new memory-storing cells in the brain.
In my laboratory at the Department of Bio and Brain Engineering at KAIST, we will continue to push boundaries of 3D anatomical phenotyping techniques. By applying the techniques we develop with state-of-art techniques of neuroscience, we will discover hidden aspect of brain network operation. Moreover, based on the in-depth knowledge on brain network, we will engineer inter-cellular interaction of the brain to develop novel therapeutics for brain diseases.
We welcome highly-motivated talents from diverse backgrounds who are eager to demystify brain using innovative tools. If you are interested, please visit positions.
*Interview articles on him (in Korean)
https://slownews.kr/78949?fbclid=IwAR0waE70sEDVDB2QIfqgTkq-1OO8u2MVCYZhehrQuZbXRG8HLO4zeJMF7ng
https://bioeng.kaist.ac.kr/index.php?document_srl=14722&mid=bio_05_04
Education
2006-2011
Integrated M.S./Ph.D. in Biological Sciences, Korea Advanced Institute of Science and Technology (KAIST), Korea
2002-2006
B.S. in Biological Sciences, KAIST, Korea
Professional Experience
2020.9 –
Assistant professor, KAIST, Korea

2019.6 – 2020.7
Research Scientist, MIT, United States (Advisor: Dr. Kwanghun Chung)

2015.6 – 2019.05
Postdoctoral Fellow, MIT, United States (Advisor: Dr. Kwanghun Chung)

2013.12 – 2015.4
Postdoctoral Associate, Friedrich-Miescher Institute, Switzerland (Advisor: Dr. Silvia Arber)

2011.9 – 2013.11
Postdoctoral Associate, KAIST, Korea (Advisor: Dr. Daesoo Kim)

2009.7 – 2010.3
Visiting scholar, Korea Institute of Science and Technology, Korea (Advisor: Dr. C. Justin Lee)
Awards
Grand Prize, The 2nd University Distance Education Best Case Contest (2022)
Poster Award, New England Bioscience Society (2019)

AkN Post-doctoral Award, Association of Korean Neuroscientists (2018)

Excellent Oral Presentation, Department of Biological Sciences, KAIST (2012)

Best Oral Presentation, Korea Society of Biochemistry and Molecular Biology (KSBMB) (2010)

Bo-Jung Kim Scholarship (2006 – 2007)